LOCATION & DIRECTIONS
Please first contact to schedule your appointment!!
   To reach Thomas' home workshop in Lakeway, TX within a gated community, start by visiting the guard shack at 100 Jack Nicklaus Dr., Austin, TX 78738. Provide your name, and they will grant you access. After that, head to 312 Indianwood Dr., Austin, TX, 78738, located towards the rear of the neighborhood with a bench in front. Avoid entering 312 Indianwood Dr. into your GPS initially, as it may direct you to the unmanned back gate.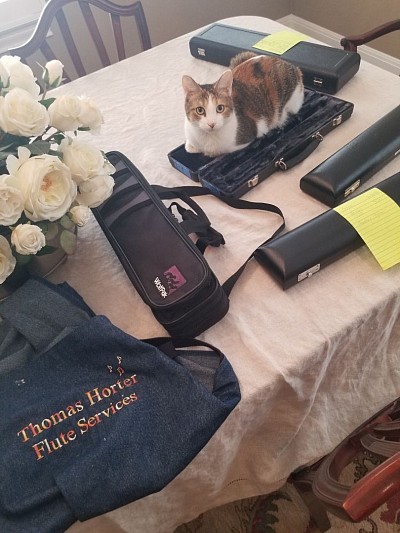 Esther, The Thomas Horter Flute Services Mascot